Special Issues in English
Załącznik Kulturoznawczy - Special Issue 2/2019:
Articulations of the Polish Identity
Załącznik Kulturoznawczy - Special Issue 1/2019:
Kitsch in Contemporaty Culture


Wydanie dwóch anglojęzycznych numerów czasopisma "Załącznik Kulturoznawczy" – 
zadanie finansowane w ramach umowy 850/P-DUN/2018 ze środków 
Ministra Nauki i Szkolnictwa Wyższego przeznaczonych na działalność upowszechniającą naukę.
 
---
2/2019: Articulations of the Polish Identity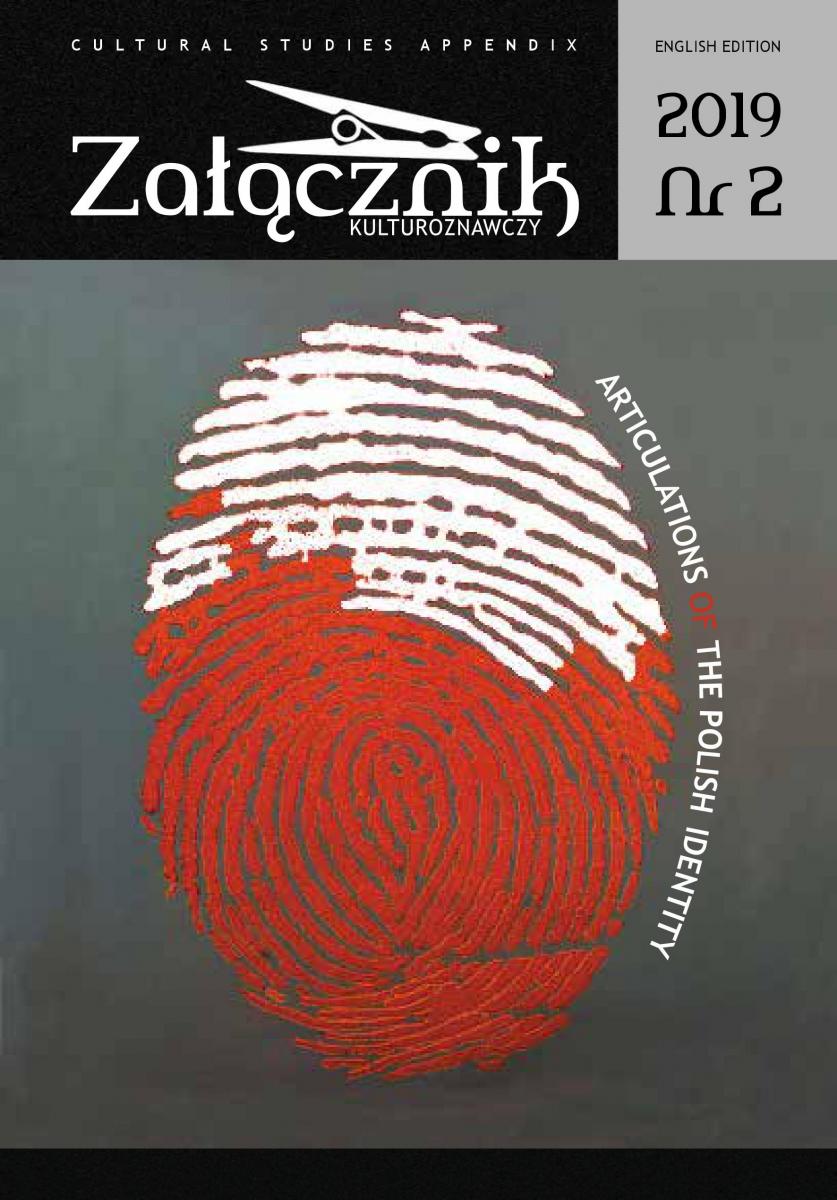 CLICK ON THE JOURNAL'S COVER TO DOWNLOAD THE ISSUE
CULTURAL STUDIES' INQUIRIES 
Magdalena Danielewiczowa
What is Language Necessary for? What is Necessary for a Language?
THEMATIC SECTION: ARTICULATIONS OF THE POLISH IDENTITY
Dorota Siwicka
Leszek Szaruga
Dorota Feret
Danuta Dąbrowska
Dariusz Kosiński
Tadeusz Sobolewski
Joanna Niewiarowska
Brygida Pawłowska-Jądrzyk
Anna Wróblewska
Patryk Dziurski
Magdalena Szczypiorska-Chrzanowska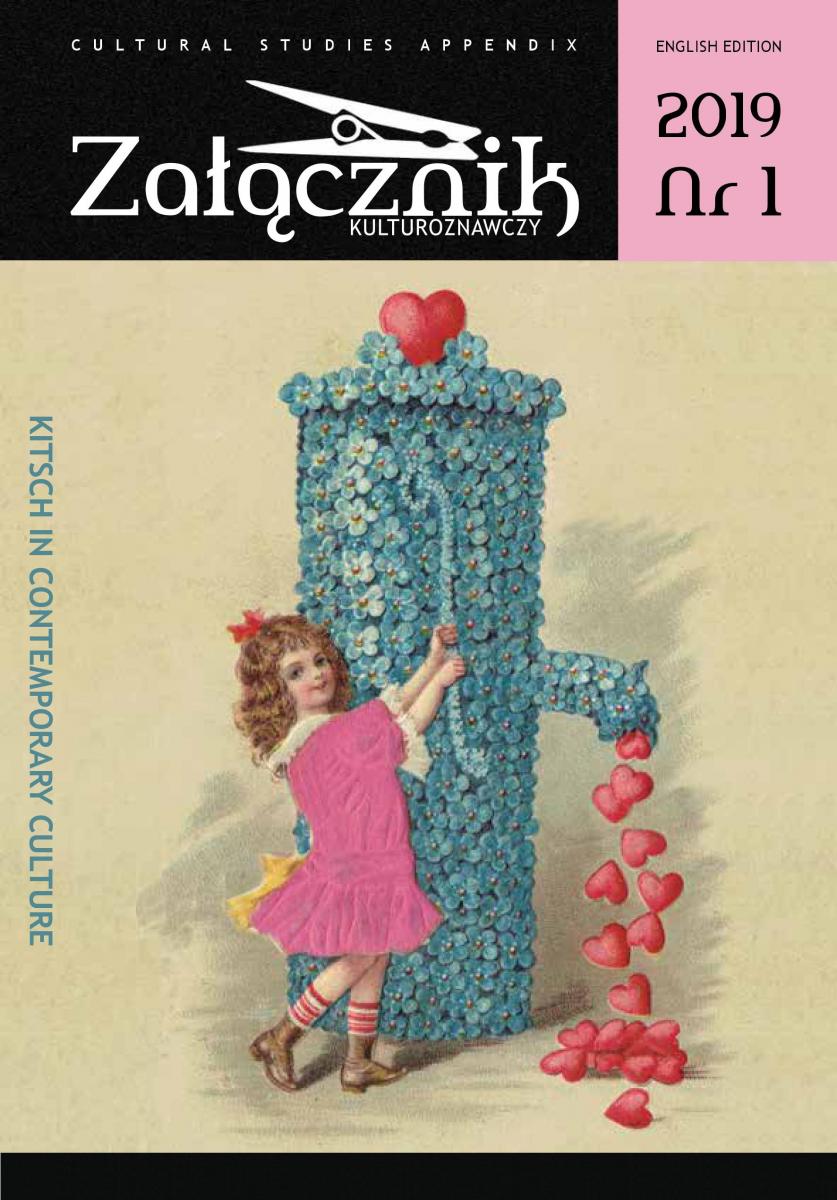 CLICK ON THE JOURNAL'S COVER TO DOWNLOAD THE ISSUE
CULTURAL STUDIES' INQUIRIES 
Edward Kasperski
Robert Piłat
THEMATIC SECTION: KITSCH IN CONTEMPORARY CULTURE
Brygida Pawłowska-Jądrzyk
INTERPRETATIONS
Jacek Kopciński
VARIA
Jan Zieliński
PHOTO-ESSAY AND AROUND
Weronika Kobylińska-Bunsch
From Precise Objectivity to the Borderland of Reality – 
Reflection on Stefan Wojnecki's Early Works
Monika Kostaszuk-Romanowska
Theatre on the Water. The Aquatic Element in Contemporary Polish Theatre
Małgorzata Wrześniak
The Story of One Theme – on the Relationship Between Jewellery and Architecture
English